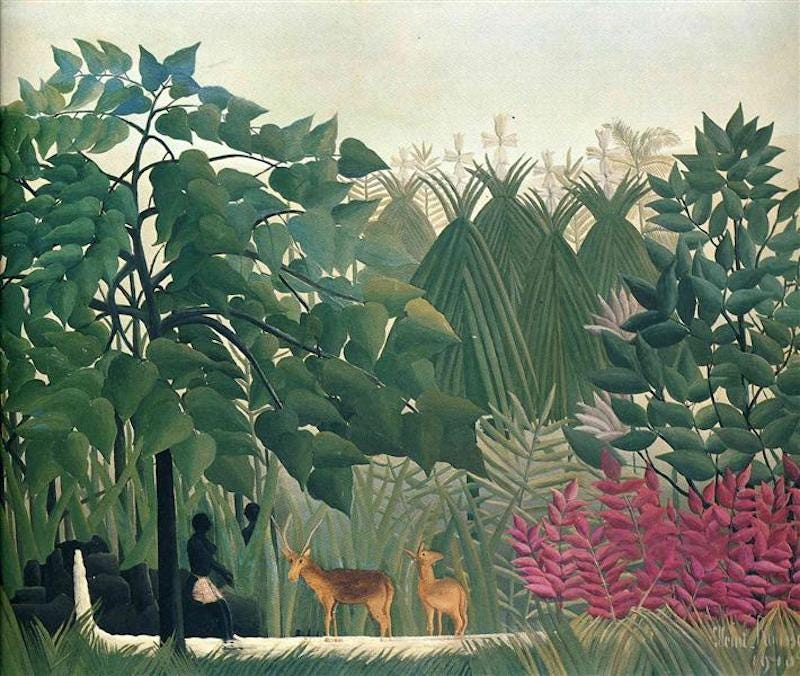 The Waterfall (1910) by Henri Rousseau
HOT DAMN, we are in the shit now, people. I mean truly.
Deep breath. Quit out of that scary article you're reading on your immaculate laptop screen. Put down your pristine, recently sterilized phone. Close your bloodshot eyes for a second. Feel this: This is very hard for everyone.
People are already making jokes abo…
This post is for paid subscribers