'No One Compares to My Sexy Ex'
When you condemn your truest desires, you become numb to the world.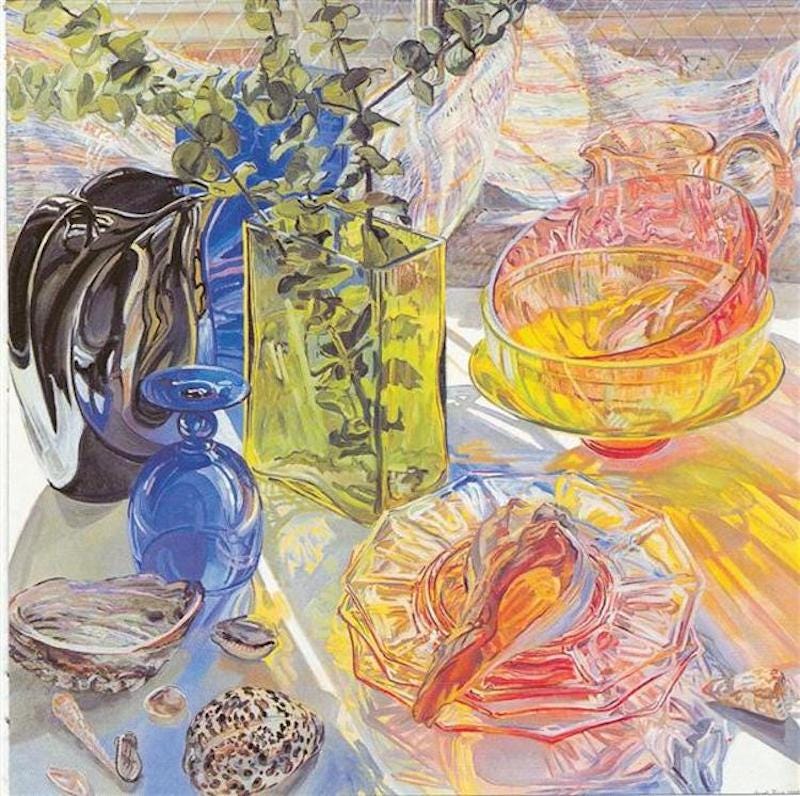 Glass and Shells (1990) by Janet Fish
Dear Polly, 
I feel like everyone is withholding the truth from me. What are they withholding? The truth that everyone settles for the partner that they marry. 
I believe this lie because I can't seem to get over a man who broke my heart. We met three years ago, and it was as if he was sculpted for me: smart, sexy, cha…
This post is for paid subscribers